---

Aerobus International, Inc. is a US corporation.
245 McCarty Drive, Houston, Texas 77029, U.S.A.
Telephone: 713.408.7162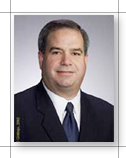 Dennis K. Stallings serves as Chairman of the Aerobus Board of Directors
He brings a wealth of business experience; marketing knowledge, financial understanding, and management skills that have formed the foundation for future Aerobus growth.
Dennis may be reached via e-mail at stalling@aerobus.com.
Li Song serves as Sr. Vice President and Chief Engineer at Aerobus.
He is a multilingual mechanical and transit system engineer and a member of the American Society of Mechanical Engineers with more than 30 years' engineering and marketing experience. In the capacity of Engineer in Chief, he has conducted negotiations with companies in the U.S., Japan, France, Germany, Austria, Russia, and Switzerland and completed the Aerobus Transit feasibility study for many cities in the world. Li Song may be reached via e-mail at lisong@aerobus.com.